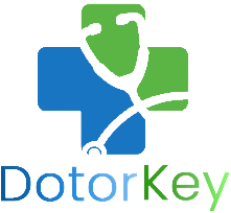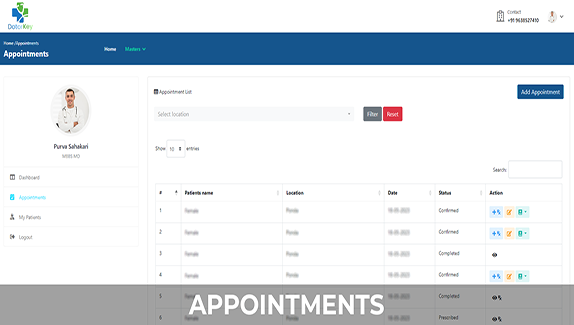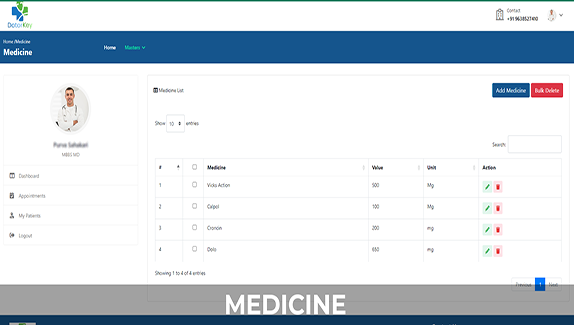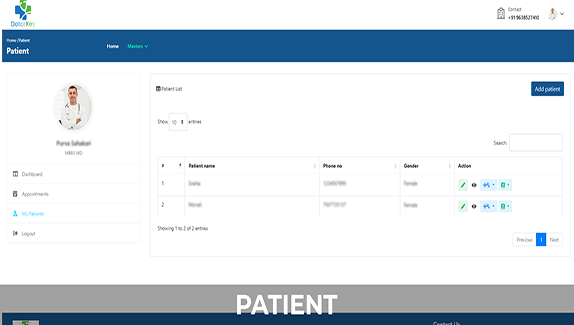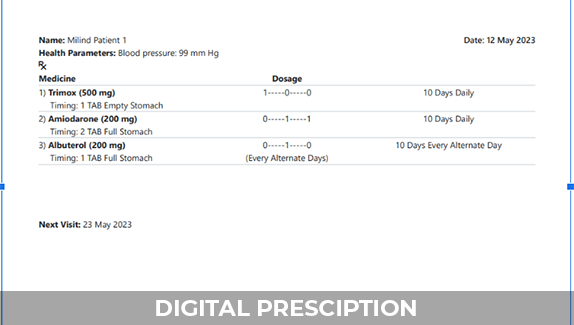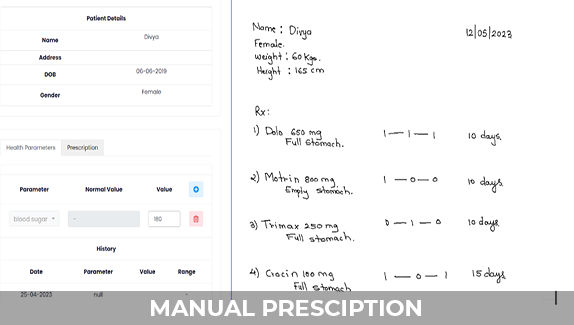 Project information
This is a CRM system designed for Doctors to give ease in storing Patient related data at one place.
Our key feature being the iScribe Pad which transfers the Prescription data from the Writing pad onto the Dotorkey application.
Other features are Appointment management, Prescription management, User management, Patient management.