100 years of Legacy that inspired us
"Anant alias Shrikant Sitaram Kanekar & Premabai Anant Kanekar" They had been into various businesses between late 1930s to 1980s. Their businesses were: Flour Mill, Rice Mill, Grocery Shop, Cow Rearing – 100 cows, buffaloes etc., Horse Rearing – 15+ Horses, Sawmills. They used to cater the market from Kankavli to Dharwad to Londa to Karwar and most parts of Goa. They employed around 25+ workers back and they were respected by people for their kindness and overall business acumen as all these was done without taking any.
We are a Team of Passionate Individuals
We believe that everyone has the potential to make a positive impact in the world, and we are dedicated to helping people reach their full potential.
We offer a variety of services that are designed to help people reach their goals, and we are always looking for new ways to help our clients succeed.
We are committed to providing the best possible service to our clients, and we are always looking for new ways to improve our services.
We believe that our work can make a difference in the world, and we are always looking for new ways to make a positive impact.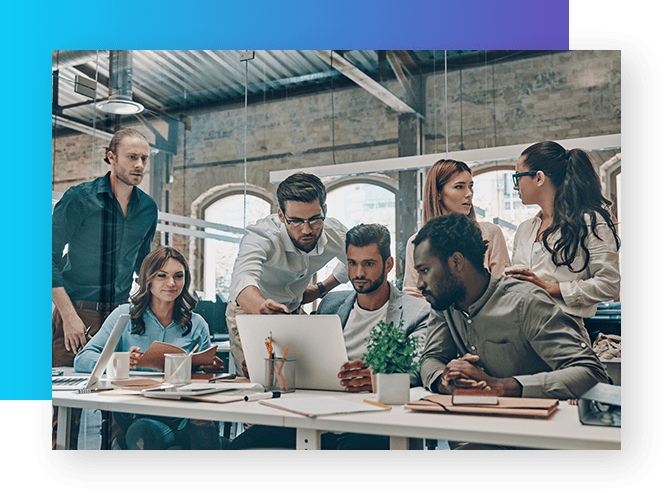 // Experience. Execution. Excellence.
What We Actually Do
We are a dynamic team of technology enthusiasts dedicated to delivering innovative solutions in the world of web development, Internet of Things (IoT), and User Interface (UI) design. With expertise in PHP, React JS, IoT, UI and many more, we empower businesses to thrive in the digital era by creating robust and intuitive applications.
// GALLERY
Check our Events
Software development outsourcing is just a tool to achieve business goals. But there is no way
to get worthwhile results without cooperation and trust between a client company.
Sep 2017
Operations Started
Nov 2017
Bittint Solutions LLP Started
Dec 2017
DIPP Startup Recognised (National)
July 2018
IT Outsourcing Expansion
Dec 2018
First Product Development Started
March 2019
First Proudct Launched
June 2019
Startup Goa Recognised
Dec 2019
MarkGeni Launched
Jan 2020
Cyber Security Service
May 2020
Samjhota Matrimony Launched
April 2021
Scrrapy Nominated as a Finalist at National Startup Award 2021
August 2021
Poocrafts website launched
Feb 2022
Maya HR Solutions Launched
March 2023
Launched BPO service